In recent years, we have become increasingly aware that the body and the mind are inextricably linked.
This connection, your Bodymind, is always looking for balance.
Your inner world responds to changes in the outer world by seeking balance. We often mistakenly think of our body and mind as separate and focus more on our outer world. This is unfortunate, because stress and complaints arise when you find yourself absorbed in daily to-do lists and more focused on what others expect from you, than what you feel or want yourself. Without realizing it, you neglect yourself and stop connecting with your inner world.
"Your brain is your body and your body is your brain"
The coaching process will help you seek awareness in steps. The goal is to help you connect with your inner world again. Everything you experience or go through in your life is stored in your body and brain. Your body, brain and (subconscious) emotions are therefore an invaluable information network. A source from which you can draw – your bodymind – and the gateway to transformation.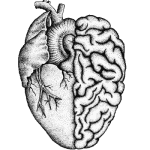 Discovery session
Together, we will explore your own personal path to growth. A discovery session is intended as an investigative and inspiring conversation. We are going to explore your 'inner world'. It gives you the opportunity to express yourself and be heard. For this moment, we take the time. After this first conversation, my goal is that you have already felt whether you would like to continue the exploration into personal growth with me.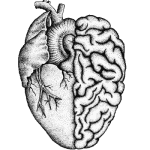 Our coaching journey together
Discovery session and exploring the connection between us.
Start connecting to your

desires

and dreams again.
Be introduced to the power of bodymind awareness and heart coherence.
Uncover your inner saboteurs, together. What beliefs and ideas are holding you back?
Look for unprocessed emotions. Don't avoid them, they are welcome!
Focus on you! What makes you unique? We will investigate your core values, strengths and qualities.
You determine the goals and the timeline within this process. You will take responsibility for your own progress and transformation. Old patterns and beliefs can be persistent and learning to change often comes with resistance. But you can trust that I will stand by you, and support and encourage you at all times on your path to a better, freer version of yourself.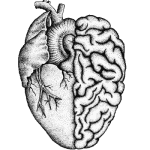 Duration and location of the coaching process
The coaching trajectory takes approximately three months to complete. We determine the start date together. Sessions take place once every two weeks, or once a week if desired. The sessions take place in my practice or via Zoom, if preferred.
Your personal goals are central in this process, and I will be your personal coach. You can contact me between our sessions with urgent questions on the phone.